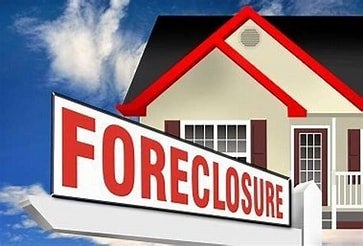 One option, when searching for an investment property or to buy a new home, is to consider a Bank Foreclosure or Distressed home.
A Distressed Home is: any home or property who's owner(s) are no longer able or willing to continue making their mortgage payments AND/OR a house that is worth less than what is owed on the mortgage (often called "underwater").
A Foreclosure is: a home becomes "foreclosed" when a lending institution (bank) ends the mortgage contract with the borrower (generally after a period of non-payment) and takes over rightful ownership of the property. The foreclosed property is then sold by the lending institution in an effort to recoup the remaining mortgage amount and any remaining funds are then transferred back to the borrower.
In both cases, it's about recuperating losses. Whether it's a homeowner attempting to pay back their mortgage, or a lender attempting to gain back the money they've lent, they're both looking to recover those funds, as quickly as possible.
This can sometimes lead to what is known as a Short Sale.
A Short Sale is when the proceeds from the sale of a property will fall short of the outstanding debt on the property. A short sale must be approved by the lending institution – one major difference of this type of property purchase.
Foreclosures and distressed homes can be a beneficial option for a price sensitive home buyer. Distressed homes often require some TLC to make repairs or improvements but have a reduced price. And both are usually priced to sell quickly if time is a factor for you.  If you want to buy an Edmonton house fast and for a low price, then a Foreclosure or distressed home might be a good solution.
However, speed is what makes this type of sale difficult for a potential buyer. As they are priced to sell quickly, they don't often stay on the market for long. Which can be difficult if you're using our Multiple Listings Service (MLS) search option, they can often be sold before they get a chance to show up in the MLS Search.
Realtors: Your Foreclosure Seeking Secret Weapon
Oftentimes, Realtors discover these new homes and offer them to their price sensitive buyer clients, who may purchase them before the home ever gets listed in our systems. This is where a buyer having a Realtor working for them comes in handy. When a foreclosure or distressed property becomes available in Edmonton or surrounding area, we'll let you know before it ever gets listed!
We do our best to list the majority of these types of properties as quickly as possible, but know that these homes are listed to sell quickly, and often do. If you find a property that you're interested in, or want to be one of the first to know about future foreclosures or distressed properties, it's best to contact us directly and get us to work helping you find your next home or investment property.
There are a number of foreclosures available in Edmonton. According to Global News report in May of 2017, the number of foreclosures in Alberta is up about 25% year over year for the past 2 years.
Let us know the specifics that you're looking for in a foreclosure or distress home in Edmonton or St Albert, and we'll let you know which currently listed properties best match your criteria! We will monitor the Edmonton and surrounding area to find a Foreclosure home or distressed home.  We can find it before it shows in the MLS Searches.