Using the Home Buyers Guide to help you buy a home can be a daunting task it's exciting and overwhelming at the same time. Understanding market conditions, finding the perfect property, negotiating price, and closing are just some of the tasks facing a new/veteran property buyer entering the housing market.
Hiring a REALTOR® to assist you with this can take the burden off of you and help you to relax when making the big decisions to buy or sell your home.
The first step in buying a home is to determine what you can afford, the best way of doing this is to get pre-qualified for a mortgage through your bank or a broker. This step will not only help you save time in your search, but will also give you more buying power as sellers will know you are serious about making a purchase.
After the initial pre-qualification process comes the fun part: looking at homes. We'll find you some homes that fit your specific needs and desires, we'll schedule viewings, and visit them, making sure to iterate towards "the perfect property" as we continue with the viewings .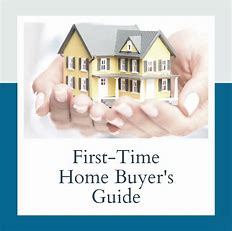 Whether you're a real estate investor or a personal home buyer, it's always important to have a professional on-hand who has expert knowledge about the housing market. We are very familiar with the area, and eager to help you find a property that fits in your budget, is in your preferred location, and meets the needs of you and your family.
In addition to helping you secure financing and investigating nearby neighborhoods, we'll take you on property tours, and provide you with the upsides and downsides of each property so you can consider all the facts before making a decision to buy. When ready, we will draft a purchase offer that takes into account any contingencies you require. We'll also perform a comparative market analysis to determine an appropriate offer price, and negotiate the terms of the offer on your behalf.
After your offer has been accepted, we'll put you in touch with industry professionals that can make your purchase easier. From financing to building inspectors, we'll be happy to connect you with reputable professionals in the field.
The best part is that Buyers' agents are typically paid by the seller, so our services won't cost you a dime!
Search Homes Right Now: Use the search tool to browse the wide variety of single-family homes, duplexes and condominiums on the local real estate market.

Register for the Home Finder and let your dream home come to you. Members can also create saved searches, collect their favorites and sign up for instant email alerts when new homes that fit their criteria come on the market.

First-Time Buyer? Read about some things you need to be aware of, if you're new to this process.

Learn About the Community and homes in the surrounding area before you invest. Refer to the Featured Areas section for community information.

Use the Mortgage Calculator to figure out what your mortgage payments will be on the home you want.

Connect to a Professional: Contact us anytime you need to know more about the area or any property that interests you. When you're ready to take the next step toward purchasing a home, we're here to help.

Out-of-Country Purchases: We can help you buy property here, even if you're in another country.
Please fill out the form below and one of our qualified agents will be in contact to help you get started on your home search:
 *Your information will never be shared with any third party.